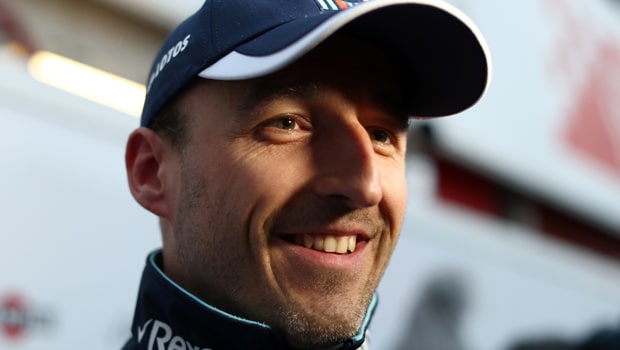 Former Red Bull driver Mark Webber believes Robert Kubica is mentally ready to return to Formula One but admits he is nervous about his physical condition.
The Pole returns to the grid after an eight-year absence from Formula One following a life-threatening rally car accident in 2011.
He was back behind the wheel racing rally cars in 2012 and will make his highly-anticipated return to F1 with Williams in 2019 alongside rookie George Russell.
Williams are hoping the duo can improve upon a disappointing 2018 campaign, which saw Lance Stroll and Sergy Sirotkin claim just seven points in total as the team finished at the bottom of the standings.
Kubica has spent the last couple of years working as a reserve driver with Williams and the team have confidence in his ability to compete. However, Webber is not quite as confident and feels the former Sauber man may struggle in certain situations.
"I'm a bit nervous about Robert Kubica," Webber told WTF1.com. "I just hope he does not get too frustrated with the limited freedom of movement of his right arm.
"In some situations, such as on wet track, aquaplaning or riding over the curbs, it could be difficult."
Despite concerns about Kubica's physical condition, Webber has no doubts over the 34-year-old's mentality.
He added: "As for the mental, there are no doubts at all. "Robert is in great shape and eager to prove himself.
"That is also the most important thing, he does not have to prove it to anyone other than himself. "But there are some unanswered questions in that regard."
Mercedes are the favourites to win the Constructors' Championship again in 2019 and can be backed at 1.60 to top the standings, while Ferrari are priced at 3.60 to lead the way.
Leave a comment