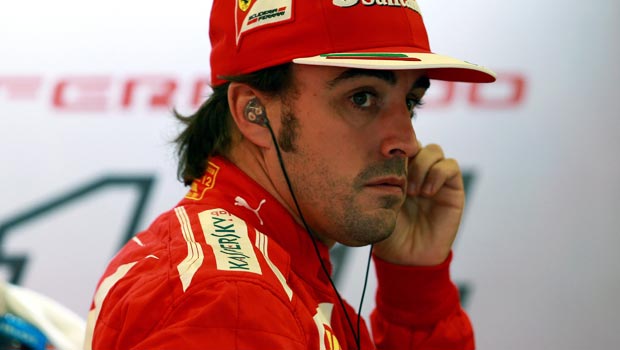 The former Ferrari president, Luca di Montezemolo, has claimed that Fernando Alonso will leave the team at the end of the current campaign.
The Spaniard has yet to confirm his 2015 plans but speculation has linked him with a move away from the Italian giants.
Red Bull's Sebastian Vettel is set to leave his team and join Ferrari after a disappointing campaign with his current outfit.
Di Montezemolo left Ferrari on Monday and he had overseen Alonso's five-season stay at Ferrari. He ended his 23-reign at the team and he has now been replaced by Sergio Marchionne.
The former two-time world champion joined in 2010 but his form has never delivered any more titles.
Alonso, a McLaren driver has finished as runner-up by Sebastian Vettel in three of the last four seasons. Ferrari's 2014 car has been unable to help Alonso or teammate Kimi Raikkonen sit top of the podium this season and the Spaniard now appears to have run out of patience.
In last weekend's race in Russia, Alonso thought his car lack placed as he finished fifth.
With speculation continuing, he has now revealed that Alonso wants "another environment".
He told Italian television channel RAI: "Alonso is leaving for two reasons: One, he wants another environment. Two, because he is an age when he cannot wait to win again.
"He was disappointed that he has not won over these last years and wanted new stimulus."
Although Alonso has yet to confirm his next move, rumours suggest he may return to McLaren which casts doubt over Jenson Button's career at the British team.
Leave a comment