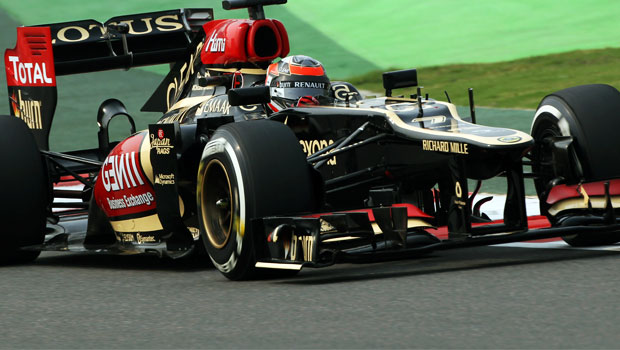 Share this story

Claim your Bonus
Get 100% up to SGD100 Bonus on your First Deposit

Lotus have apologised following their radio message to Kimi Raikkonen during Sunday's Indian GP, in which both driver and staff were heard swearing.
The Enstone-based team have admitted that the language was "simply not appropriate".
The message was delivered as Romain Grosjean closed down Raikkonen with three laps to go. Raikkonen was struggling for grip and he forced Grosjean wide as he tried to hold on for third place – which resulted in Lotus' trackside operations director, Alan Permane, shouting "Kimi, get out of the ***king way".
Permane has been subject to abuse since the comment, with many fans of Raikkonen tweeting him to show their disapproval. On Sunday night, he tweeted: "It seems I have upset a few people by shouting at Kimi, I can understand the die-hard fans not liking it, but I do find it odd that…some of them say they want to kill my family because of a telling off."
On their official website, the team have apologised for the incident by insisting the language used was unacceptable.
Team boss Eric Boullier said: "With hindsight, this radio message could have been sent in a less emotional way. There was a lot of tension, a lot of potential technical problems, and some of the words that flew around were simply not appropriate. I know that quite a few people were surprised and I can only apologise for that on behalf of the team. It won't happen again.
"Romain was two seconds per lap faster than Kimi at that time, so it was not even a team order. By asking Kimi to let Romain pass, we just made the obvious choice, as Massa could have stolen our podium."
Leave a comment