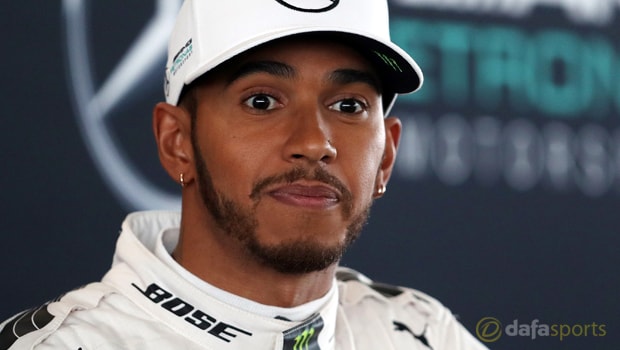 Lewis Hamilton believes the odds are now against him in the battle for the Drivers' Championship.
After being handed a five-place grid penalty due to an unscheduled gearbox change, the Brit finished fourth in Sunday's Austrian GP and now sits 20 points behind Sebastian Vettel in the standings.
Mercedes team-mate Valtteri Bottas was the winner in Salzburg and his performance only put further pressure on Hamilton, who has appeared somewhat out of sorts at times this year after being second best to Nico Rosberg in 2016.
Despite being the joint 1.91 favourite for the title alongside Ferrari's Vettel, the 32-year-old looks extremely downbeat about his situation ahead of his home race, the British GP, on July 16.
A win at Silverstone would give him a huge boost ahead of the final race before the summer break a fortnight later in Hungary and it appears a victory will be required to boost his ailing morale.
The three-time world champion admits his situation is not ideal, although he is doing his best to keep his hopes up after a tough weekend in Austria.
Hamilton said: "I don't have a crystal ball but it doesn't look great. There is a long way to go. The bigger the gap gets, the more the pressure builds.
"Twenty points behind is 20 points behind. It's not great but it could be 30-something today. Of course, there is a hit when you get a penalty and start eighth rather than third.
It makes a difference but it is not the end of the world. I got the best points I could."
Leave a comment