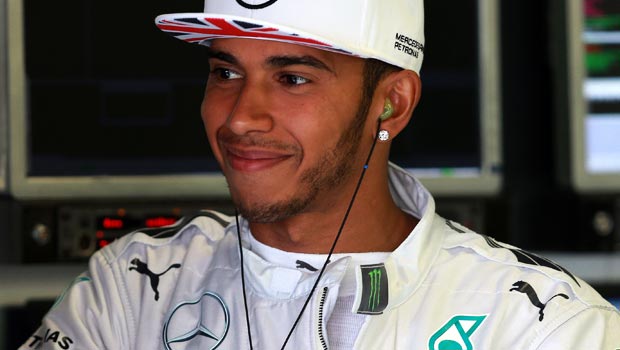 Lewis Hamilton claims the bad luck which has hampered him throughout the course of the Formula One season will only make him stronger for the title battle with Mercedes team-mate Nico Rosberg.
The 2008 British world champion went into the summer break 11 points behind Rosberg after grabbing the final podium place just ahead of the German in last Sunday's Hungarian Grand Prix.
However Hamilton has suffered two race retirements to Rosberg's one so far this season, while technical failures during qualifying have left him starting from the back of the grid in the last two races.
But the former McLaren driver managed to finish on the podium in Germany and Hungary respectively to ensure he kept in touch with Rosberg. And he feels the setbacks will only make him more determined when the F1 campaign resumes at the Belgian Grand Prix on August 24.
Hamilton told the Mercedes team website: "It's been damage limitation for me in the last couple of races and we've had some difficult weekends throughout this season. But if I'm honest, looking back at it now, I wouldn't want it any other way.
"Sometimes it's nice to have things easy, but I love a challenge and I love a fight. It's not the times of ease that show who you are – it's the times of adversity.
"I definitely feel like the tough breaks I've had this year have made me stronger, and hopefully I've shown that I've got heart."
He added: "To have taken two podiums from difficult weekends before the break has been really satisfying. It allows me to smile and enjoy this time off knowing that I still have an opportunity to fight for this championship."
Hamilton is priced as the 1.77 favourite to win the world drivers' championship, while Rosberg is 2.00.
Leave a comment