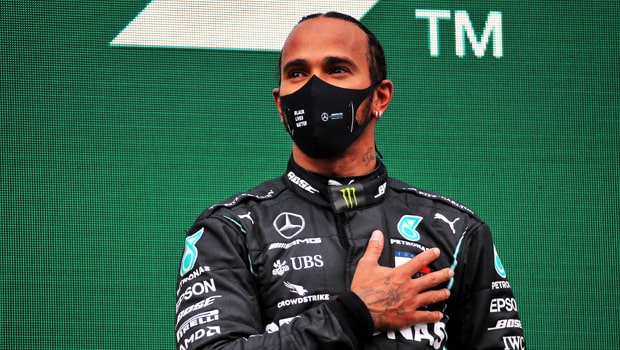 Lewis Hamilton will go for his record-breaking 8th world title after finally agreeing to terms on a new contract with Mercedes. The new agreement includes joint commitment for greater diversity and inclusion.
It was over a month after Hamilton's previous deal expired when Mercedes confirmed that the seven-time Formula 1 champion had agreed terms to stay on. However, in contrast to past deals, the contract is for just a single season. Hamilton previously signed agreements of at least two years but the flexibility of the short deal benefits both parties and they will create a joint charitable foundation that "will have the mission of supporting greater diversity and inclusion in all its forms in motorsport," Mercedes explained.
Hamilton, who joined Mercedes in 2013, has won six of the past seven Formula 1 world titles, rewriting the sport's record books in the process. "I am excited to be heading into my ninth season with my Mercedes team-mates," Lewis Hamilton said.
"Our team has achieved incredible things together and we look forward to building on our success even further, while continuously looking to improve, both on and off the track. 
I'm equally determined to continue the journey we started to make motorsport more diverse for future generations and I am grateful that Mercedes has been extremely supportive of my call to address this issue. I'm proud to say we are taking that effort further this year by launching a foundation dedicated to diversity and inclusion in the sport. 
I am inspired by all that we can build together and can't wait to get back on the track in March," Hamilton concluded.
Leave a comment