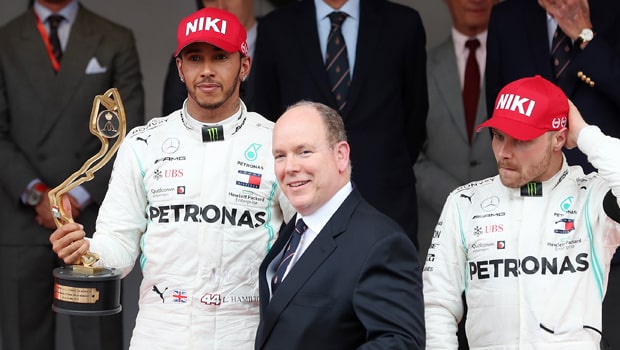 Two-time defending champion Lewis Hamilton sits at the top of the Drivers' standings after four wins in six races so far but the Mercedes star says he is yet to hit top form in 2019.
Hamilton holds a 17-point lead over nearest rival and team-mate Valtteri Bottas, who has won the other two grands prix, as he seeks a sixth world championship.
However, the British star says his displays have been 'average' so far and he expects to improve further in the weeks ahead.
"I definitely feel that it's been quite an average performance from myself, maybe above average but generally quite average for the first six races," Hamilton told Motorsport Week.
"I feel like I've got the best I could get. I've arrived prepared – the best prepared I could be – but in terms of extracting the true performance from the car, I feel like I've struggled a little bit in these six races.
"I guess that's kind of similar to other seasons but without doubt it's going to improve as the knowledge you gain over the season race by race, particularly with the tyres this year, where the window is even smaller.
"I do anticipate things will get better as it will be for all of us.
"I hope, at some stage, that I'm able to crack the issues that I've had and get back to the form that I have within me.
"Whether that's the next race or 10 races from now, I can't really say but I am very, very focused on making sure I rectify any of those."
The next race takes place in Canada on June 9 and Hamilton is 2.20 to claim a win, Bottas can be backed at 3.25 and Ferrari's Charles Leclerc is 5.50.
Leave a comment