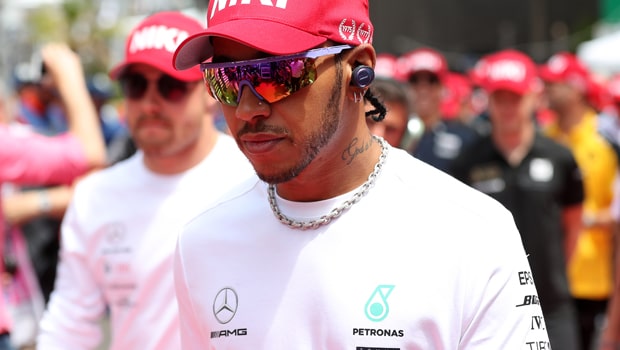 Lewis Hamilton feels the proposed Formula 1 rule changes for 2021 are "nowhere near where they should be" at this point.
Hamilton was one of two current drivers, along with Nico Hulkenberg, who attended an F1 rules summit in Paris two weeks ago, where the deadline for the 2021 proposals was extended. The five-time world champion says he wants a positive future for the sport to be his legacy, not simply the races and titles he'll have won by the end of his career.
Hamilton eased to victory in Sunday's French Grand Prix, leading into turn one on lap one and never coming under threat. Mercedes have won all eight races this season and the Briton openly admits the product isn't great for those watching from the outside.
"I empathise with the fans watching, I empathise with you guys [media] coming every week. For a race like [Sunday], in my heart I've just raced my heart out and I'll continue to do the same thing, but for you it might not be so exciting to watch. So I empathise with that," he said.
Discussions over 2021 technical and financial regulations have been ongoing for two years although Hamilton insists they are still not right. "They've extended the decision of making the rules," he added.
"I think they need to because they're nowhere near where it should be in my opinion and they've got to make some serious changes to the decisions that they've already made of how 2021 should be."
Hamilton is 1.10 to win the drivers' title this season, with Mercedes team-mate Valtteri Bottas 7.00.
Leave a comment