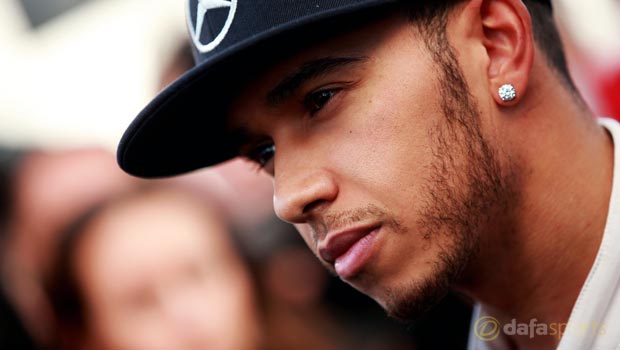 Lewis Hamilton has yet to sign his new contract with Mercedes and says it will not be sorted out any time in the near future.
Hamilton's current deal is due to expire at the end of the season, and he revealed two weeks ago that fresh terms had been agreed in principle.
However, the 30-year-old has decided to represent himself in negotiations with the team's hierarchy and that seems to be dragging things out.
It has become a source of frustration for Hamilton, who says there has been plenty of bedtime reading for him to plough through.
When asked if his contract would be signed this week, he said: "I think it is unlikely.
"Obviously at the last race I said it would be done within a week, this is my first time negotiating myself and you don't know how many times I've had to read about 80 pages – it is so much reading and it is all in lawyer jargon. So it has been a quite a pain in the backside to be honest."
Hamilton will be hoping that the contract situation does not have any impact on his form for the 2015 World Drivers' Championship.
Hamilton is 1.44 to claim the title, with the rest of the field 2.81.
Hamilton is also 1.73 to win the China Grand Prix, with the rest of the field priced at 2.11.
Leave a comment