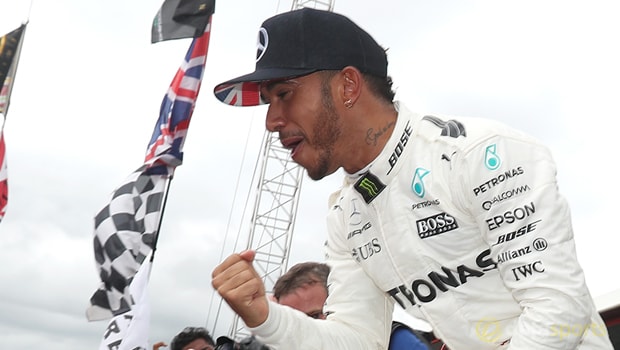 Mercedes star Lewis Hamilton has conceded that only a perfect campaign will be good enough to win this year's World Championship.
The Briton, 1.70 to win the Drivers' Championship, is currently second in the current standings and 20 points behind Ferrari's Sebastian Vettel.
Both drivers have won three races each, but Vettel's consistency has been key as he tries to reward the Scuderia for their faith in him.
Hamilton easily won the battle on Saturday to qualify on pole for the British Grand Prix at Silverstone but he is expected to be under constant pressure from Vettel, team-mate Valtteri Bottas, Daniel Ricciardo and Kimi Raikkonen during the race.
The former McLaren star has been criticised this week after missing the F1 Live event in London, with Hamilton deciding to take some time off.
However, the 32-year-old insists it was needed as he looks to end the season in triumphant fashion.
He told Sky Sports F1: "People may disagree with my decision but ultimately I have to make the decision for myself in order to get best prepared for the British Grand Prix and the championship.
"I felt personally it was important for me to relax and recover and be fresh.
"I don't want to get to the end of the season and feel I've left any stone unturned.
You have to just make decisions and when you make a decision, stick to it and hope you're doing the right thing for the long term.
"It is the most intense battle that I've ever experienced. It requires perfection every single day, every single weekend, more so than any other season in my entire career."
Leave a comment