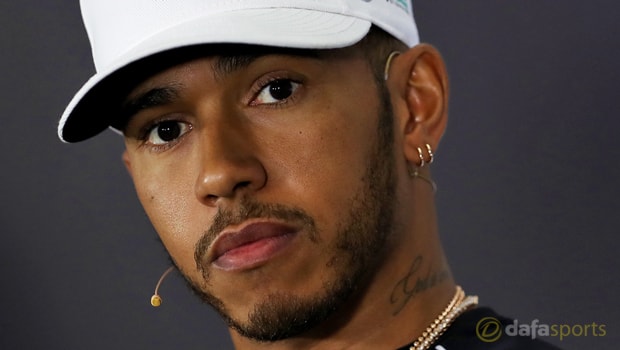 Mercedes' Lewis Hamilton has warned his rivals that he will only get better as he gets older after he completed his 200th grand prix last weekend with a win.
The Brit, 1.53 to win the Italian Grand Prix next, cruised to victory in last weekend's race in Belgium to reduce Sebastian Vettel's advantage at the top of the Drivers' Standings.
Vettel now leads the Championship race by seven points but Ferrari still trail in the Constructors Standings., with Kimi Raikkonen struggling to keep pace with his team-mate.
Fernando Alonso, Kimi Raikkonen and Felipe Massa are the only current drivers that have started more races than Hamilton and the former McLaren star insists he is still feeling good at the age of 32.
He told Sky Sports News F1: "What's comforting is, I'm 200 races in and stronger than ever.
They say you probably get worse with age, but I think it's the other way round.
I feel pretty good." Hamilton is also hoping to extend his stay with Mercedes but boss Toto Wolff revealed on Wednesday that the two parties would wait until the end of the current season.
He said: "Our relationship is very good and each of us appreciates what they have in the other one.
But this is not a topic we want to take now over the remaining races of the season.
"It's an intense last third of the year and we will get that over the line and then pick up the discussion."
Leave a comment