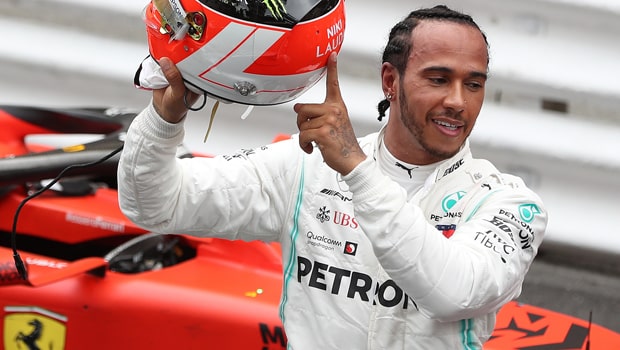 Mercedes driver Lewis Hamilton says he can still be caught in the race for the Drivers' Championship despite dominating another qualifying session at the French Grand Prix.
Hamilton, 1.36 to win Sunday's race, beat team-mate Valtteri Bottas to pole on Saturday after finishing 0.286 seconds quicker.
The Mercedes pair finished ahead of Ferrari's Charles Leclerc, with his Scuderia team-mate, Sebastian Vettel, only able to finish seventh. Some sections of the paddock claim the title race is close to being over, with Hamilton now 29 points in front of Bottas.
Mercedes have looked in a league of their own all season but Hamilton says he will not take his foot off the gas. He told Sky Sports: "If anything it gets harder and harder to get these poles.
Valtteri's been doing some epic laps throughout practice and qualifying.
"I definitely don't feel untouchable; I never have felt that way. I definitely do feel strong but each weekend I come in and feel that I'm starting on the right foot, and Valtteri goes and puts in bloody good laps every time. I'm constantly being pushed by Valtteri.
"The work ethic is exactly the same and the stress is exactly the same as if I was fighting the Ferraris."
McLaren enjoyed their best qualifying weekend for five years after Lando Norris and Carlos Sainz Jr finished fifth and sixth.
Both are expected to finish in the top ten, while Norris is priced at 9.00 to finish on the podium in what would be an excellent weekend for the British outfit.
Leave a comment