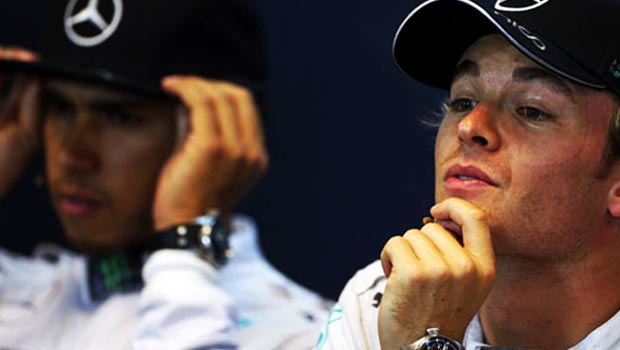 Lewis Hamilton admits that his fall-out with Nico Rosberg earlier this season acted as a spur for his successful second half of the campaign.
It was obvious from pre-season testing onwards that the two Mercedes drivers would be battling it out for the Formula One title this year and so it has worked out, with the pair sharing 14 of the 17 Grands Prix to take place in 2014.
Hamilton has won 10 while his German rival has claimed four but, due to the sport's scoring system, the Brit leads by only 24 points with two races to go.
He will be looking to put further daylight between himself and Rosberg in Brazil next time out and can be backed at 1.63 to win in South America and 1.17 to claim a second Drivers' Championship title, but victory for Rosberg would leave the destiny of the trophy up in the air with double points on offer in the season finale in Abu Dhabi.
Whatever happens, it has been a momentous season for Mercedes but not without controversy, as the two drivers were barely on speaking terms, after Rosberg initially refused to accept responsibility for causing an accident with Hamilton in Belgium.
Although he was subsequently given a dressing down by team boss Toto Wolff, the incident clearly irked the 2008 world champion who was determined to set the record straight over the second half of the year.
"I had those four wins (early in the season), and then there was the bad patch from Monaco onwards," said Hamilton.
"Then Spa was like 'I'm going to turn this up. I'm going to have to turn this up. This means war', that kind of feeling.
"In reflecting on it, I turned the energy from that negative bomb into a positive."
Leave a comment