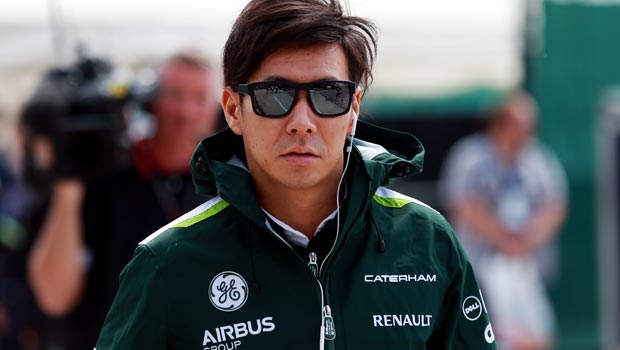 Caterham driver Kamui Kobayashi has admitted to being 'seriously concerned' about the safety of his car during the Russian Grand Prix.
The Japanese driver wrote on his Facebook page: "Scary! Last night a suspension defect was found. There's no spare so it was repaired by wrapping it in carbon.
"It's checked all the time but, even so, being asked to race like this is too scary! I want to go home already.
"From here on there are still practices and the race to go. I'm seriously troubled. As a racing driver, should I drive? Should I safely decline? I drive again in 15 minutes…"
Caterham F1 spoke out about the incident and said that the Japanese driver, who has driven 15 times for the team, saying Kobayashi was "kept informed at all times and at no time did he have any reason to believe it was not safe."
The Leafield-based outfit said that the "small inconsistency" they found on the number 10 car was "extensively evaluated at Sochi and Leafield. Ultimately a carbon-fibre wrap was applied to provide additional reinforcement – a normal procedure.
"The component was signed off as safe and re-checked between each subsequent session, to be absolutely sure there was no issue."
Kobayashi went on to retire from the race on lap 21, and has said that the team told him to stop in order to "save mileage on parts", a claim that the team disputes.
Leave a comment