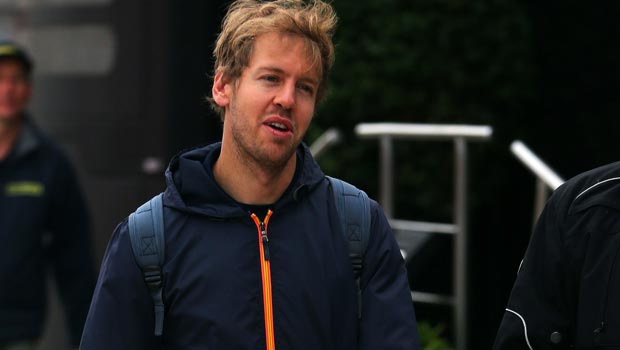 Former world champion John Surtees believes Sebastian Vettel is the right man to drive Ferrari forward while claiming that too many mistakes were made last season.
Vettel joined the Italian outfit at the end of the 2014 campaign following a dismal year that saw the German fail to claim a single victory.
The 27-year-old was outclassed by team-mate Daniel Ricciardo and decided that he wanted to go in search of a new challenge with the Maranello-based team.
Ferrari struggled as much as their new recruit last term and also ended the year without collecting a single chequered flag for the first time since 1993.
Surtees, who won the world title in 1964 with Ferrari, believes the timing is perfect for Vettel to join the team and provide a much-needed boost alongside new team-mate Kimi Raikkonen.
Surtees said: "He's very interested in the past, and the cars and the motorcycles. He's a great enthusiast, but there was something missing from him this last year.
"The sparkle wasn't there. But I think because he's such an enthusiast, this is just what he needs. And what Ferrari needs," added the 80-year-old Briton.
"Someone who says 'Let's find ourselves again' because they've both got to find themselves again. So that makes a good combination."
Surtees was also critical of Ferrari's lacklustre performance last season and felt that some key decisions were not addressed correctly.
"They obviously lost their way somewhat," he said. "I had thought they would be perhaps further ahead.
"Obviously something wasn't quite right. It should have been better… somewhere along the line some of the right decisions were not made."
Leave a comment