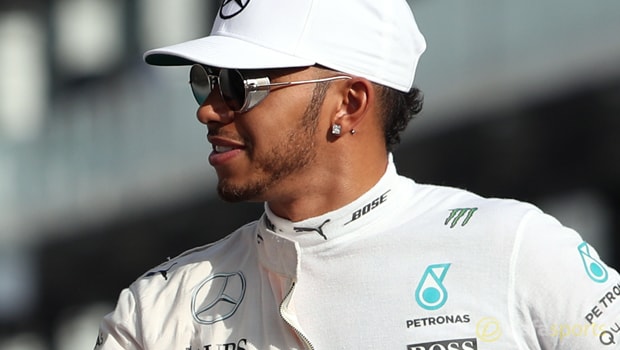 Heavy rain brought Practice Two for this weekend's Japanese Grand Prix to a premature end as Mercedes' Lewis Hamilton posted the fastest time.
World Championship leader Hamilton was one of only five drivers to post a time during second practice as many chose to err on the side of caution after the heavens opened at Suzuka International Racing Course.
The Briton, who produced a best time of 1:48.719 on full wet tyres, was the only driver from Mercedes, Ferrari or Red Bull to set a time as the session was reduced to just 45 minutes due to the wet conditions.
The weather had not been so problematic earlier in the day, however, as Ferrari's Sebastian Vettel posted the fastest time during Practice One, finishing 0.2 seconds ahead of Hamilton.
The German is a four-time winner at Suzuka, most recently in 2013, but he will be wary of the threat of Mercedes, who appear to have improved considerably following their relative struggles in Malaysia last time out.
Mercedes team principal Toto Wolff certainly believes his team are well placed to respond after they held some frank discussions in the wake of last week's race.
"We had an extremely good debrief on Sunday night in Kuala Lumpur where a lot of things came to the surface," Wolff told Sky Sports.
"There was good interaction between the drivers and the engineers in order to assess the problems and that is the first step to change them."
The wet weather is expected to clear up over the course of the weekend in Japan, with Hamilton and Vettel both priced at 2.50 to win Sunday's race.
Leave a comment