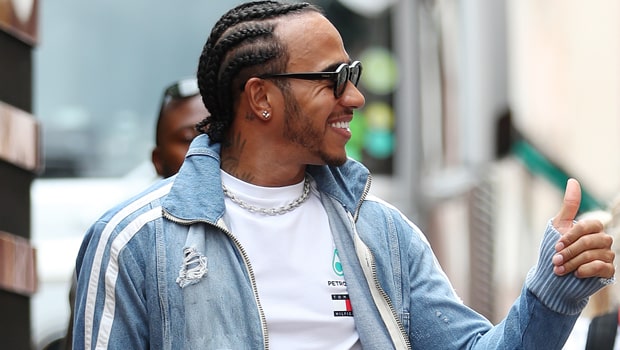 Lewis Hamilton admits he'd have done the same thing Sebastian Vettel did in Sunday's Canadian Grand Prix, despite a race-costing time penalty for the Ferrari driver.
Vettel incurred a penalty from the stewards for re-joining the track dangerously and impeding Hamilton's Mercedes as they duelled for the race lead. The German went on to take the chequered flag, but his five-second penalty ensured the race win went to Hamilton in controversial fashion.
The world champion stands over his belief he was impeded by Vettel, but Hamilton admits he'd likely have made the same defensive move.
"What I can say is if that I was in the lead and made a mistake and went wide I would probably have done the same thing," said Hamilton.
"It happens so quick and you're just trying to hold your position. "But, when I say I'd do the same, I'd have tried to squeeze him too. That's ultimately what happened and so my opinion on that has not shifted.
"Say you didn't have that rule, I would have kept it lit and we would have crashed. So one way or another it was going to go badly."
Hamilton and four-time world champion Vettel have had many duels on the track and while the latter says he has 'fallen out of love' with modern racing, the Briton is urging the Ferrari driver to keep going.
"We've had a lot of years racing together and there's probably no one that I enjoy racing with on the track more than him," said Hamilton.
"I always relish opportunities to battle like we've had today and the previous years and they're really memories that I will always cherish and I hope there are many more, so stick around."
Hamilton is 1.13 to win another drivers' title this season, with Mercedes teammate Valtteri Bottas 6.50 and Vettel 23.00.
Leave a comment