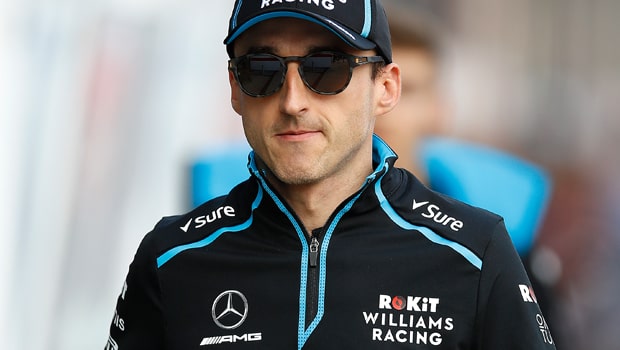 British racing driver Lewis Hamilton has revealed how big of a fan he is of Robert Kubica, having competed against him on various fronts.
The only Polish player to have competed in F1, Kubica announced himself to the sport in glorious fashion in 2006.
Between 2006 and 2009, he drove for the BMW Sauber F1 team, rising among the ranks from test driver to race driver in that time.
The Pole has received plaudits from fans and the media alike, in recent weeks, and Hamilton is the latest to join in on the party. He hailed Kubica as one of the best drivers he has ever come up against and believes the 34-year-old should have a place among the elites next season.
Following his devastating recurring injuries that have hampered his career in the previous eight years, the Pole finally made a grand entry to the racing track this year along with Williams. However, to the dismay of many supporters, he announced his decision to leave the struggling team at the end of the year.
Although Kubica has not made any formal announcement to call time on his career, it's looking increasingly likely we might be seeing the last of the Pole. There are speculations that the racing driver might as well quit F1 altogether.
Hamilton and Kubica have come a long way together, from their time in the Junior Formula to their first four seasons in the F1. In fact, both drivers are of the same age. The Brit has reserved special praise for the Williams driver after he confirmed his departure ahead of the Singapore GP.
"I have known Robert the longest, we started racing each other in go-karts in 1998", revealed Hamilton, who made his debut in 2007, a year after Kubica's.
"For me, Robert is one of the most talented drivers that I have competed against. From the beginning, I already saw the talent that he had".
Kubica revealed his struggle to find joy in racing again after so many years away from his favorite sport. With the Pole leaving for greener pastures in the new year, Sauber now have to go all out to find a driver as dedicated and excellent as Kubica. Needless to say, it's going to be a tough task!
Leave a comment