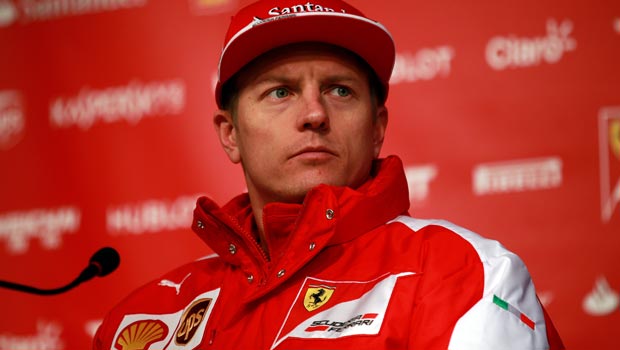 Kimi Raikkonen insists he is not worried about his contract situation with Ferrari and has admitted that it wouldn't be the "end of the world" if he didn't sign an extension.
Raikkonen returned to the Italian outfit at the start of last season but endured his worst-ever campaign on the grid.
The Finn was previously part of the set-up with the Maranello-based team between 2007 and 2009 but, after a two-year break from the sport, he returned to Formula One with Lotus in 2012.
The former Sauber man struggled to have the desired impact alongside Fernando Alonso last term but hopes he can raise his game for the upcoming 2015 term.
Ferrari handed Raikkonen a two-year deal on his return, and recently at Jerez as the team started pre-season testing, he confirmed that he has the option of taking a third year.
The 35-year-old, who is currently the oldest driver on the grid, insists he is just happy to see how the season pans out and is not allowing his uncertain future to play on his mind.
Raikkonen said: "There is an option on the contract. It's up to me, up to the team to do a good job this year. If it goes badly and I don't sign it, then I don't sign it. It's not the end of the world.
"The aim is to do well and there are good signs. Everybody's happy and I'm sure we can do a good year and we will see what happens in the future. I don't worry about it. We will find out at some point."
Leave a comment