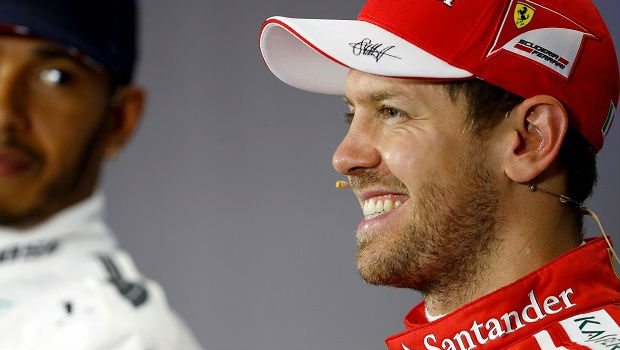 Ferrari chief Sergio Marchionne says they have delivered a 'great car' and it is now up Sebastian Vettel to win in it.
The German, four-time world champion in his time at Red Bull, came out second best in a duel with Lewis Hamilton last season. Vettel was undermined at times by a short fuse, having being penalised after barging into championship rival Hamilton at the Azerbaijan Grand Prix, while he was also involved in a start-line crash in Singapore that proved costly for Ferrari. Looking ahead to 2018, Marchionne believes that Vettel will have learned from his mistakes.
"Sebastian Vettel is a guy who studies a lot, studies himself and is committed," he said. "Therefore, I think that we will see less of his emotional side. I think he has learned enough. "Plus, there were plenty of opportunities for him to get annoyed, as he's had a couple of rather difficult seasons, this year and the previous one." Vettel eventually finished 46 points adrift of Hamilton, in a season where he managed to win five races compared to the Briton's tally of nine. Marchionne says Ferrari have delivered a car that Vettel can become world champion in.
"I think we gave them a great car in 2017 and so, from now on, it's down to him," he added. Both Vettel and team-mate Kimi Raikkonen signed new deals with Ferrari last season and Marchionne is happy with their driver line-up, despite the 38-year-old Finn failing to win a race since returning to Ferrari in 2014. "I believe he is really great, truly talented and I have never doubted his abilities," he added.
"I tell you, he's a really top guy, otherwise he wouldn't have taken pole at a track like Monaco. "The important thing is to start 2018 with all this expertise and experience and to manage this organisation. I have no doubt that we will be competitive."
Leave a comment