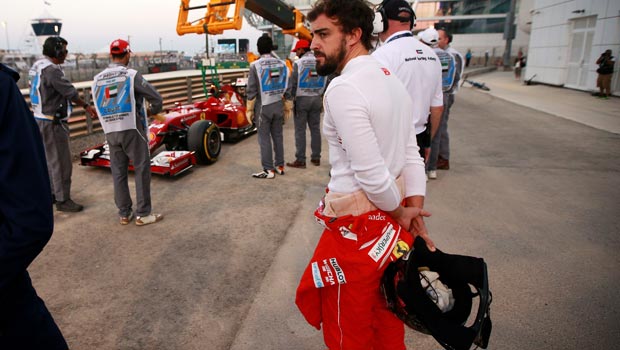 Fernando Alonso believes Ferrari "will be strong next year" despite a disappointing campaign for the Maranello-based outfit in which they ended up fourth in the constructors' championship.
The Spaniard is on his way out of the racing outfit after five seasons and is expected to sign a deal with McLaren at the start of December.
It has been a frustrating stint for the 33-year-old at Ferrari since joining back in 2010, with the former Renault driver unable to clinch a drivers' championship.
Alonso came second in the race for the title on three occasions – 2010, 2012 and 2013 – with Sebastian Vettel edging him every time.
Ironically it is the German who is replacing the Spaniard at Ferrari after the former ended his time with former constructors' champions Red Bull.
Despite Alonso cutting his ties with the Maranello-based outfit, the two-time world champion believes his former employers will be strong candidates heading into the new season.
"From the outside now it will be difficult to judge [performance]. What we missed in these five years was more performance in the car and some more technical resources, let's say," he said.
"We've not been at the top level in some aspects of the car; some of the aerodynamics at the beginning and the power unit now," Alonso added.
"They have talented people and resources, there's motivation in the team and in time they will win. Next year they will be favourites because every year they must be, everyone expects them to win in Formula One. It's what we've seen on television."
Mercedes are set to be the firm favourites after a fantastic season which saw Lewis Hamilton clinch the individual title, with team-mate Nico Rosberg in second.
Leave a comment