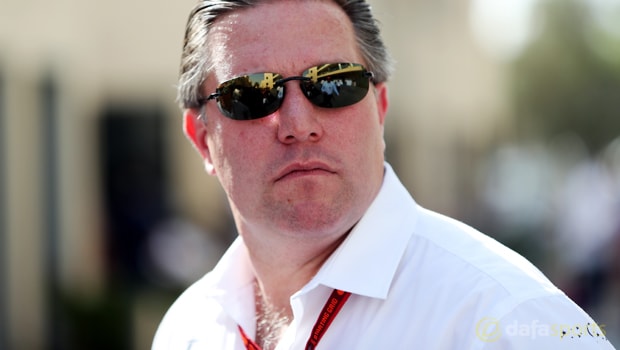 McLaren executive director Zak Brown says his team are confident they will be able to re-emerge as a major force in 2017.
The Woking outfit have struggled to match the likes of Mercedes, Ferrari and Red Bull over the last few years but that could all be about to change due to the new regulations set to be introduced for next season.
Alterations to the rules governing chassis design and tyre width are expected to make the cars even faster, with the aim to reduce average lap times by around five seconds.
With signs that McLaren are starting to get to grips with their Honda engine, they could well be a forced to be reckoned with in 2017.
Having excelled in testing while working with the new regulations, Brown admits hopes are high in Woking.
The 45-year-old says everything is coming together nicely for his team and believes that if they can continue their recent progress, it could be a year to remember for the eight-times Constructors' Championship winners.
"Everyone is very excited," Brown told Sky Sports. "I've been walked through the car in detail, and now seen all the reports from this year's car and where they have found areas of improvement, so everyone is feeling very bullish going into next year.
"[The team] showed great progress this year. The last couple of years have been difficult but this year they had a good race car.
Honda is putting out some good power and if we can make the same leap from 2015 to 2016 to '16 to '17, we are well on our way."
McLaren are 17.00 to win the 2017 Constructors' Championship, with Mercedes currently leading the betting at 1.67.
Leave a comment