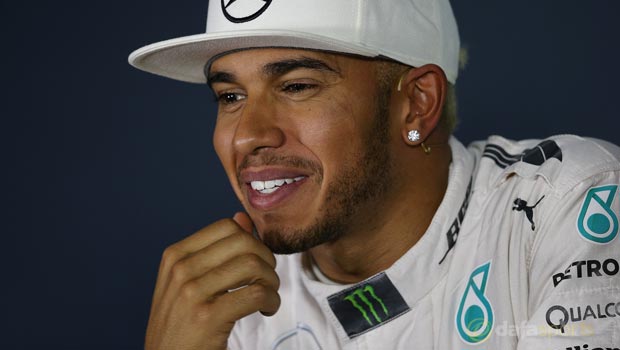 World champion Lewis Hamilton believes he can get enough out of his Mercedes in Sunday's Italian Grand Prix to keep the home challenge from Ferrari at arm's length.
The Mercedes driver starts from the front of the grid for the 11th time in 12 races but Ferrari's Kimi Raikkonen and Sebastian Vettel demoted Hamilton's teammate Nico Rosberg to fourth in qualifying.
The British driver felt he could have had more to spare than the 0.234secs from Raikkonen in qualifying as he bids to increase his 28-point advantage over Rosberg in the drivers' championship.
"I didn't do the perfect lap; if I had the gap would have been a little bit more," Hamilton declared.
Hamilton said that Ferrari's upgraded engine has improved their performance at Monza so far and, while he expects a strong challenge come race time, he hinted that his Mercedes team are confident of victory.
"They've definitely made a step with the engine for qualifying," said Hamilton of Ferrari.
"It's great to see them giving us a bigger run for our money. I'm expecting (a close challenge in the race) but the engineers I don't believe are."
Rosberg, meanwhile, felt his struggles in qualifying at Monza could be attributed to using the same engine he had used in the Belgian Grand Prix.
It had already done six races, he said, which meant it was down on power compared to Hamilton's.
While Rosberg remains upbeat on his chances of overhauling Raikkonen and Vettel, he is less hopeful of getting past his teammate.
"The Ferraris, yes," he said. "Lewis is more difficult."
Hamilton is 1.30 to win the Italian Grand Prix, while Rosberg is 7.50. Raikkonen, starting from second on the grid, is 1.75 to secure a top-three finish in the race.
Leave a comment