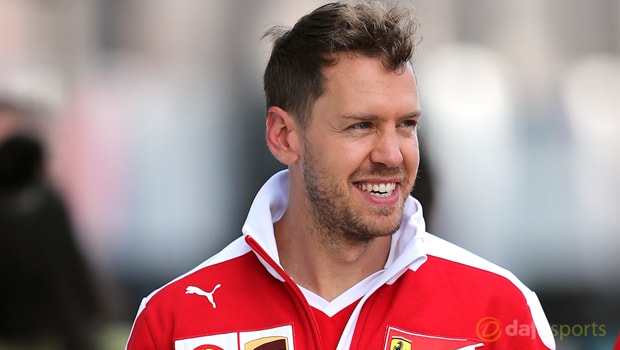 Ferrari's Sebastian Vettel is confident he can mount a sustained challenge for Drivers' Championship glory during 2018.
The German appeared to be well-placed to secure a fifth world title for the majority of the current campaign, but a disappointing second half to the season, coupled with the impressive displays of Mercedes' Lewis Hamilton, meant he ultimately missed out on overall glory.
However, both Vettel and Ferrari showed a return to form at the Brazilian Grand Prix last time out, with the 30-year-old claiming his first race triumph since July to all but wrap up second place in the championship standings.
Overall it has been a good season for Ferrari, and Vettel believes the Scuderia have learned a lot from the campaign, which can only benefit them going into 2018.
"It has been close for most of the year but not close enough when it mattered," Vettel said.
"From that, we have made our conclusions, learned our lessons so that will help us next year.
"We are completely fired up. It has been bitter but I think it has been positive that we have had a couple of races [this year] to approach and look forward to next season."
Vettel will certainly be hoping to lay down a marker for next season at the final race of 2017, the Abu Dhabi Grand Prix, which is due to take place on Sunday.
The former Red Bull driver is a three-time winner at Yas Marina Circuit and he is priced at 3.25 to claim race glory once again this weekend.
Leave a comment