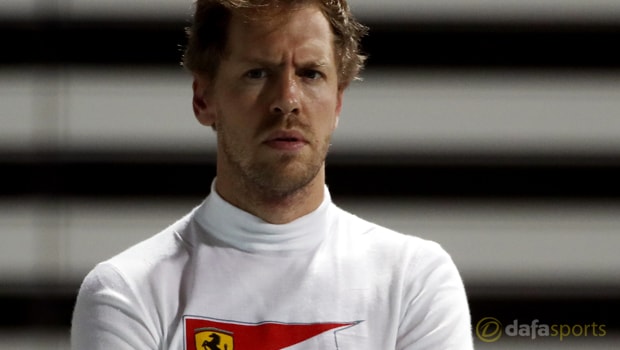 Sebastian Vettel is convinced he will win the Drivers' Championship with Ferrari at some stage after his bid this season came to an end.
Mercedes star Lewis Hamilton secured the top prize at the Mexican GP last time out with two races remaining.
Vettel still has work to do to land second place as Hamilton's team-mate Valtteri Bottas is only 15 points behind him but he is already thinking about the future.
The German, a four-time champion with Red Bull, is under contract with the Scuderia until 2020 and he has been encouraged by the significant gains the Maranello outfit have made this season.
"I want to win the world championship for Ferrari. That's what I want.
That's my goal and we have to realise that it doesn't work out this year," he said, as reported by Sky Sports.
"We still have a lot in us as a team, so that should make it easier to fight."
When asked if Hamilton claimed the title because he had the better car, Vettel said: "I don't like that. We had a straight fight.
"It was great for us this year, as well for them, but I don't want to in any way take any glory away from him.
He deserves every bit of it. Two races to go, he seals the championship and he deserves to win."
Vettel is 4.20 to win the Brazilian GP on Sunday and Hamilton can be backed at 1.95.
Leave a comment