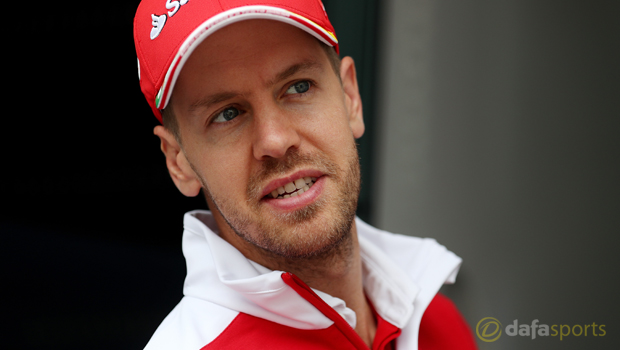 Sebastian Vettel is hoping to enjoy a better weekend on home soil in Germany but has admitted Ferrari are already looking ahead and making plans for 2017.
Ferrari have struggled to close the gap on Mercedes this season, despite some strong showings from Vettel and team-mate Kimi Raikkonen.
The German currently sits fifth in the World Drivers' Championship with Raikkonen four points better off in fourth as they prepare for Sunday's race at Hockenheim.
The Italian team are yet to win a race this season, although Vettel has come close on a number of occasions with three second-place finishes.
Vettel is hoping he can claim his first victory of the campaign this weekend at a track he is very familiar with. "As for this weekend, racing here is something special: Hockenheim is a very short distance to my birth place, Heppenheim," he said.
"I like the track, I've been running here a lot when I was younger and hopefully the first time with Ferrari I can have a great race.
We're aiming at a podium, I think we should be strong this weekend." The former Red Bull man insists that the team are still keen to get the best out of this season but admitted they have started to put plans in place for a stronger 2017.
He added: "The 2017 project is already fully in progress, we're trying to do a lot and but the same time we're still focusing on this year, because there are a lot of things for us to learn and to take into next year, even though a lot of the rules will change and the cars will look very different.
"It's true that this year we expected a lot more, we had a very good season last year and we wanted to close the gap to practically nothing but so far we haven't succeeded."
Leave a comment