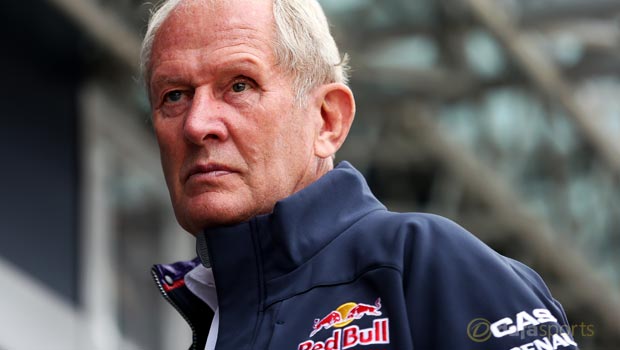 Red Bull motorsport advisor Helmut Marko has ruled out Mercedes becoming the team's new engine suppliers from 2016 onwards.
Red Bull's current partnership with Renault appears to be beyond repair, although their current contract remains in place until the end of the 2016 season.
Red Bull advisor Marko confirmed that they were looking elsewhere for a new engine supplier but says it will not be Mercedes: "The idea of Mercedes is finished. We are now focusing elsewhere."
Team principal Christian Horner is said to be doing "necessary due diligence" in talking to other manufacturers, being pictured speaking to Ferrari last weekend.
It was thought a partnership with Mercedes was on the cards but the German outfit are said to be reluctant to supply an improved engine to a team that are one of their main rivals on the track.
Red Bull also have a reputation of being difficult customers and that will also have influenced their approach to the discussions.
Meanwhile, Ferrari team principal Maurizio Arrivabene said the Italian company was prepared to supply Red Bull if a deal could be agreed and he was not concerned about potentially making a rival stronger.
He said: "In theory they have big names, with Newey as chief designer and it is easy to think that if you give them the engine they will build a scary chassis, which means they will be really competitive.
"Concerning my team, my engineers and aerodynamicists know their own jobs. For that reason I don't have a problem, and competition is nice when you have a stronger competitor.
The next track action is the race in Singapore with runaway leader Lewis Hamilton a clear favourite at 1.53 to pick up yet another race win.
Leave a comment