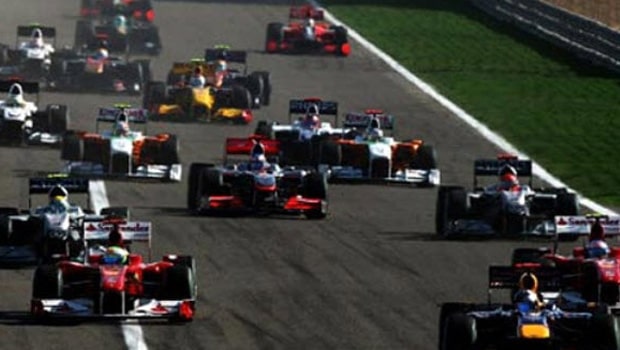 For the second year in a row, the F1 season would not be beginning in Australia as Formula 1 has confirmed the postponement of the Australian GP.
Instead, the season would start with the Bahrain GP holding in the last weekend of March. But the postponement of the Australian GP is not the only change we are going to see as Formula 1 has revised the 2021 calendar. The Chinese GP, which was supposed to be the third race of the year, has also been postponed. Both races were postponed due to regulations in their countries banning international flight due to the pandemic.
However, F1 is assuring that the number of races this year would remain 23 as planned. The second race of the year, which would hold in April, is the Imola Grand Prix. The Imola GP, which was not in the original 2021 race schedule, was held last year for the first time since 2006. The third race of the year has not been confirmed but it is expected to be filled by Portugal's Portimao Circuit, which made its debut last year. This race was not also on the original schedule.
The changes also affected the last two races of the year. The races in Saudi Arabia (Dec 3-5) and Abu Dhabi (Dec 10-12) were pushed by one week to fit in the postponed Australian GP, which would now hold from November 19-21. The São Paulo GP was moved forward by one week to hold on November 5-7.
Speaking on the development, the president of F1, Stefano Domenicali assured that 23 races would still hold this year and the F1 learnt from their experience in 2020 on how to race in a pandemic. He also said that there were still ongoing talks on how the Chinese GP can be added to take place.
He said, "It is great news that we have already been able to agree a rescheduled date for the Australian Grand Prix in November and are continuing to work with our Chinese colleagues to find a solution to race there in 2021 if something changes. Obviously, the virus situation remains fluid, but we have the experience from last season with all our partners and promoters to adapt accordingly and safely in 2021."
Leave a comment