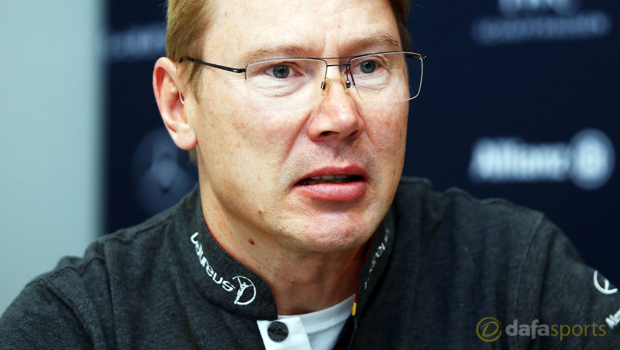 The German is currently 36 points clear of nearest rival Lewis Hamilton in the standings after winning all three races to date this season in Australia, Bahrain and China.
The 30-year-old has now won six races in a row dating back to last season, and two-time world champion Hakkinen believes he is now ready to win his first world title.
Hakkinen said: "The talent was always there. But now he has the goal clearly in mind that says with conviction 'Yes, I want to be world champion!'" "So my answer is yes, he is ready for the world title." Rosberg has finished runner up to Mercedes' team-mate Hamilton in each of the last two seasons, but Hakkinen, who won the title in 1998 and 1999, believes it can sometimes take time before a driver is ready to become world champion.
He added: "In everything, but especially in formula one, it takes time before you are ready to win. Put it this way: even if your own head says you want to be world champion, it doesn't mean that you are really ready for that." Rosberg will be hoping to extend his advantage in the standings at this week's Russian Grand Prix at the Sochi Autodrom.
The world championship leader is available at 2.25 to maintain his 100 percent start to the season, while Hamilton is the slight favourite to win the race at 2.15.
Leave a comment