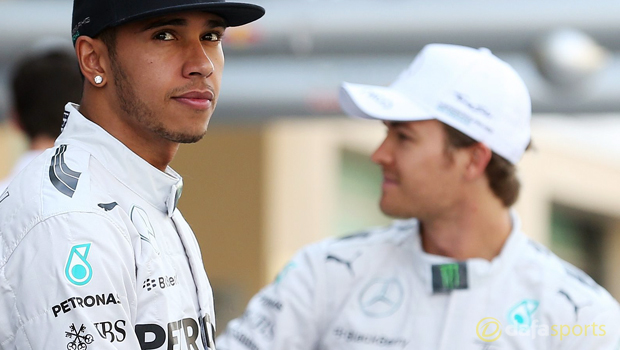 Mercedes chief Totto Wolff has warned Lewis Hamilton and Nico Rosberg that changes could be made to the team's driver line-up if the tension between the pair does not subside.
The duo have worked together since 2013, but their relationship has come under strain over the past two seasons as they have battled to become world champion.
Hamilton has come out on top in both years while Rosberg has finished second, but Wolff has now warned that if the pair's troubled relationship begins to affect team performances, then it may lead to one of them departing the Brackley-based outfit.
He said: "We took the decision of having two evenly matched drivers in order to make the team progress faster and better. Going forward, we will consider if it is the best set-up for the team. Personality and character within the team is a crucial ingredient for the team success."
British driver Hamilton's current deal with Mercedes runs out in 2018, while German Rosberg will see his contract expire at the end of 2016 and Wolff acknowledges that the team's biggest weakness is the relationship between the two drivers.
He added: "If I were to analyse what are the biggest strengths and the biggest weakness of the team, I would say the biggest strength is the quality and the characters of the personalities within the team."
"The biggest weakness is the dynamic of the relationship between the drivers – and sometimes between the drivers and the team."
The two men are expected to fight it out for the world championship again during 2016 with Hamilton the favourite to retain his crown at 1.60, while Rosberg is on offer at 4.00.
Leave a comment