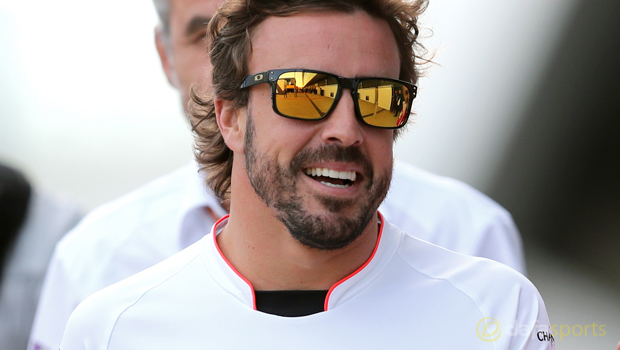 McLaren's Fernando Alonso has been left frustrated by the constant rule changes in Formula One, the most recent of which came into effect prior to last week's German Grand Prix.
A Strategy Group meeting last Thursday decided to lift team radio restrictions with immediate effect, while also declaring that qualifying sessions would be stopped if double yellow flags were waved.
Alonso believes the constant rule changes are making it harder for supporters to enjoy the sport, while he is convinced that most of the implemented alterations are scrapped after a short period of time.
"It's not the normal way for our sport to keep changing the rules, and most of the time we go back to what we had two weeks ago, two months ago or two years ago," he said.
"For us it's not a big problem because it's our job but for the fans and viewers it would be nice to have some consistency." The Spaniard endured a frustrating Grand Prix at Hockenheim, as he could only finish 12th in the race, despite holding a top ten position during the closing stages.
The two-time world champion is now 13th in the drivers' championship standings after collecting 24 points from the opening 12 races of the 2016 season, with his best finish to date coming at the Monaco Grand Prix when he secured fifth position.
The 35-year-old is not in contention to claim his third world title, with Mercedes duo Lewis Hamilton and Nico Rosberg set to go head-to-head during the second half of the season.
Reigning champion Hamilton is available at 1.22 to claim a third successive championship crown, while Rosberg is on offer at 4.20 to secure his first world title.
Leave a comment