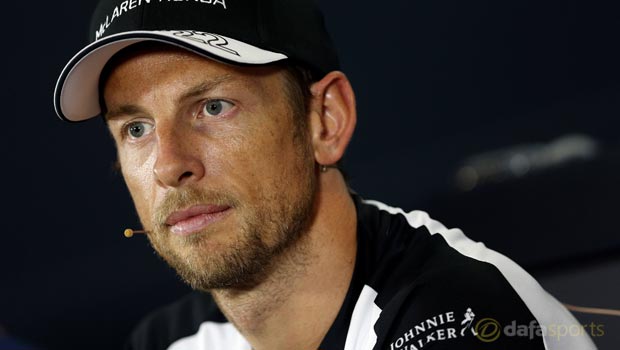 McLaren-Honda's Jenson Button admitted his team's performance at the Belgium Grand Prix was "pretty embarrassing" as he finished towards the back of the field.
The Brit has endured a terrible 2015 season so far as he and Fernando Alonso try their best to change their team's fortunes around.
McLaren-Honda have struggled for pace all season and that was evident on Sunday as both Button and Alonso were classified behind Sebastian Vettel, even though he did not finish the race due to a tyre failure on the penultimate lap.
Button eventually finished 14th, while Alonso went one better in 13th, but the former world champion was quick to admit his team were still miles behind their rivals.
The former Brawn driver has been linked with a move away from the team at the end of the season, with McLaren apparently unable to afford his contract.
Although he has refused to confirm the rumours, Button was left feeling disappointed once again after a race.
Speaking after the race, he told Sky Sports F1: "We had deployment issues. It wasn't deploying as it should and it wasn't recovering as it should, so basically I did the straights with no deployment, so immediately after the top curve at Eau Rouge it would cut so I did the whole straight with just a petrol engine.
"So yeah that made it a little bit tough out there, it was pretty embarrassing to be fair. I was just driving round, the last eight laps were interesting, the guys that were lapping me I was able to have a grandstand view of their race which was the only bit that was fun."
Leave a comment