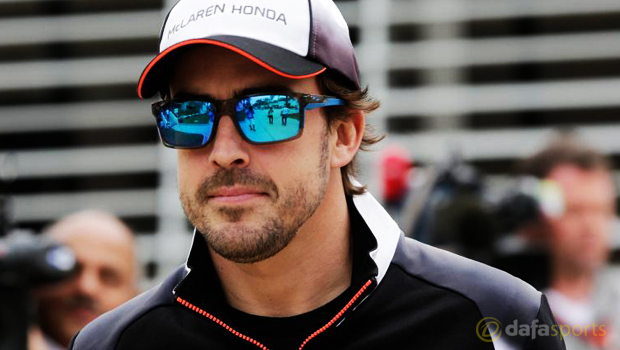 Two-time world champion Fernando Alonso has been ruled out of this weekend's Bahrain Grand Prix on medical orders.
The McLaren driver suffered chest injuries after a heavy collision at the season-opening Australian Grand Prix in Melbourne on March 20 and has failed to pass the medics after arriving in Bahrain for this weekend's race.
Alonso's car barrel rolled through a gravel trap after colliding with the Haas of Esteban Gutierrez at Albert Park.
The Spaniard arrived at the Bahrain International Circuit's medical centre for assessment on Thursday, clearly hoping he would be passed fit to take part but the FIA have ruled him out.
"Following an examination undertaken this morning at the Bahrain International Circuit Medical Centre, it has been decided that McLaren Honda F1 Team driver Fernando Alonso should not take part in this weekend's Bahrain GP," read an FIA statement.
Alonso will be reassessed ahead of the Chinese Grand Prix in two weeks, the sport's governing body has confirmed.
"Two sets of chest CT scans were compared and it was decided that there was insufficient resolution of the signs to allow him to compete on safety grounds," the statement continued.
"A repeat chest scan has been requested before the Chinese Grand Prix and the results will be considered before allowing him to race there."
McLaren will turn to current GP2 champion and reserve driver Stoffel Vandoorne in the absence of Alonso in Bahrain.
The Belgian driver was in Japan testing for the new Super Formula season but will now get his first F1 experience instead.
World champions Lewis Hamilton is 1.91 to win the Bahrain Grand Prix while Mercedes teammate Nico Rosberg, winner in Melbourne, is 3.00 to win.
Leave a comment