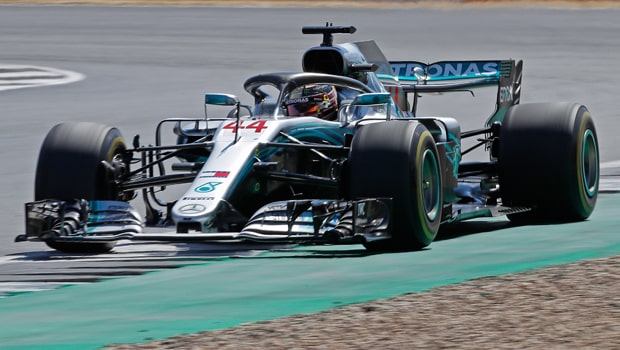 Lewis Hamilton says it is sad to see the plight of former Formula 1 Constructors' Championship giants McLaren and Williams.
The two teams have claimed 36 drivers' and constructors' world titles between them but neither has managed to win even a Grand Prix since 2012.
At last weekend's Russian Grand Prix the two teams were the slowest qualifiers among Formula 1's 10 competing entrants. McLaren are sixth in the Constructors' Championship after an improvement this season but, for the first time in their decorated history, Williams look set to finish last.
It isn't something that Mercedes driver and four-time world champion Hamilton enjoys seeing.
His career began with McLaren, while the Briton "grew up" watching the successful Williams drivers of the glory era.
"I've never hidden the fact that it's sad to see, naturally, just as it is sad to see a team that I grew up watching like Williams not be there," said Hamilton.
"It is crazy to think we've got Williams right at the back of the field who once had Nigel Mansell in the car and Damon Hill, winning championships. And McLaren, who were really the founding family for me, also having a struggle for a long period of time.
"I really just hope there is light at the end of the tunnel for them." Hamilton is hoping that rule changes that may come down the line will assist the likes of McLaren and Williams to be competitive once again.
"I hope that 2021, whatever is decided with Liberty, I hope that helps and that they do a good job in that decision-making process and that potentially helps," he added.
Hamilton is 1.80 to win the Japanese Grand Prix, while Sebastian Vettel of Ferrari is 3.10.
Leave a comment