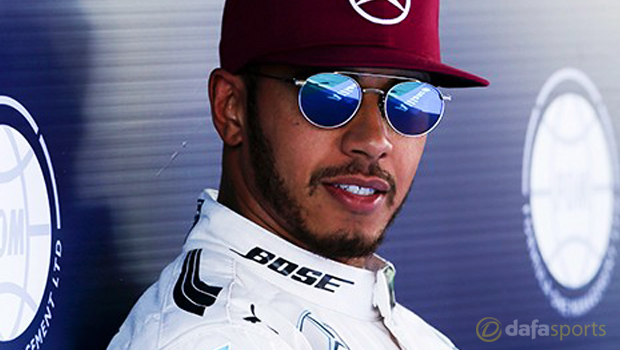 Lewis Hamilton is confident he will be able to bounce back from his disappointing start to the campaign this weekend in Monaco.
The world champion has struggled with reliability issues this season while, in contrast, his Mercedes team-mate Nico Rosberg has won four out of the five races in 2016.
An early crash last time out in Spain meant he and Rosberg could only watch on as Red Bull's Max Verstappen became the youngest ever winner of a Formula 1 race.
Hamilton and Rosberg, who both live in the principality, will resume their rivalry in Monte-Carlo at a race the German has dominated for the last three years.
Hamilton has not taken the chequered flag in the principality since 2008 but needs to start winning if he is to have any chance of claiming a third straight World Championship.
The Brit admits he has had some tough times this season but is confident he can respond this weekend.
"Barcelona was the worst feeling but, like I always say, the true test is how you get back up when you've been knocked down,"
Hamilton said. "It was a tough moment for all of us after the race but it's now chapter closed and looking ahead to Monaco.
"I've not had the best run of results in Monaco in recent years – but last year showed I have the pace to do the job.
It's always a different weekend to the rest, with the extra day, the boats in the harbour and sleeping at home; that makes it fun because the whole rhythm is something else to the rest of the season.
I'm approaching this weekend with only one result in mind."
Hamilton is currently the 2.50 favourite to win in Monaco while Rosberg is close behind at 2.70.
Leave a comment