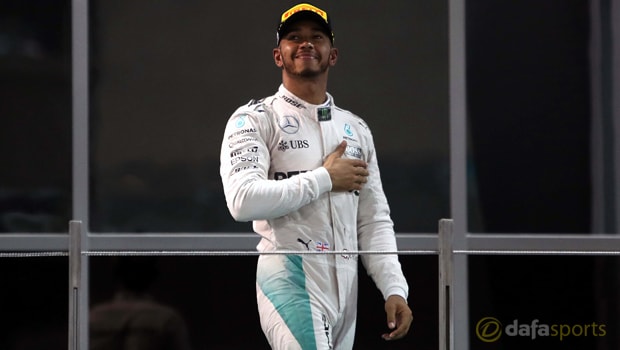 Lewis Hamilton is pinning his world title hopes on Red Bull going into the final race of the season in Abu Dhabi.
The British driver did everything he could to enhance his chances by claiming pole position for the race via the second-fastest qualifying lap ever recorded at Yas Marina Circuit.
He starts one place ahead of teammate Nico Rosberg as Mercedes once more locked out the front row. The Red Bull of Daniel Ricciardo took third ahead of the Ferrari duo Kimi Raikkonen and Sebastian Vettel with the second Red Bull of Max Verstappen completing the top six.
Rosberg has a 12-point lead on Hamilton going into the race. Should the world champion prevail, the German must finish in the top three to land his maiden drivers' title.
With the news that Red Bull have elected to start the race on the slower but longer-lasting supersoft tyres, something that could give podium-seeking Rosberg a tactical headache, Hamilton is not giving up hope of a fourth Drivers' Championship coming his way.
Everyone in the top ten other than the Red Bull pair of Ricciardo and Verstappen will start the race on the faster but more brittle ultrasofts, creating a potential pit-stop scenario in which the longer-running Red Bulls could take the lead of the race after the opening dozen or so laps.
"They don't anticipate the ultrasoft last very long, we came here hoping to get to lap 11, but most likely with the graining the time delta is so different you can imagine people stopping earlier," said Hamilton on the potential impact.
"If they do then there is not enough time to create the gaps so it really creates opportunity for them and that is a good thing for me."
Hamilton is 4.20 to win the world title, with Rosberg 1.22. Verstappen is 2.40 to steer his Red Bull onto the podium in Abu Dhabi.
Leave a comment