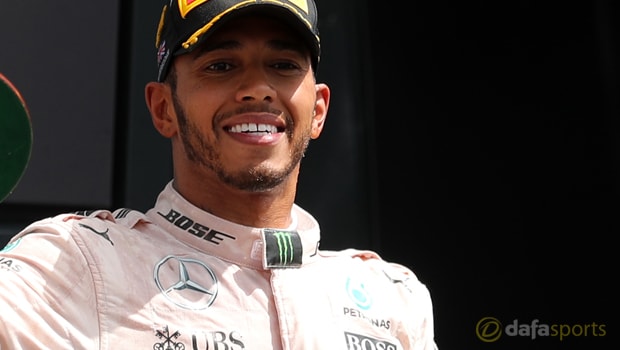 Lewis Hamilton has revealed that he could retire at the end of the season if he no longer feels committed to Formula 1.
The Mercedes driver is currently scrapping it out with Ferrari's Sebastian Vettel for the Drivers' Championship and is hoping to close the gap between himself and the German at this weekend's Azerbaijan GP.
Hamilton finished fifth 12 months ago in Baku following an issue with his car which he was prevented from fixing due to race radio rules and will be keen to make amends on his return to the Caucasus.
Having seen off Nico Rosberg into retirement, the 32-year-old had looked set to win his fourth world title and draw level with Vettel and Alain Prost in the all-time standings.
Another global crown could persuade him to hang up his helmet, with him now suggesting 2017 may well be his last in the cockpit.
"My destiny is in my own hands. I can decide to stop at the end of this year," he told the FIA's official in-house magazine Auto.
"Does that mean my legacy is less great than it would be if I stop in five years' time? Who's to say? "I don't like to plan for it because I don't know what's around the corner, I don't know what I'm going to do.
"I don't know how long I will stay, but I am still competitive, still hungry and still driving at my best."
Hamilton and Vettel are the joint 1.91 favourites to win in the Drivers' Championship and 1.85 and 2.75 respectively to take the chequered flag in the Azeri capital.
Leave a comment