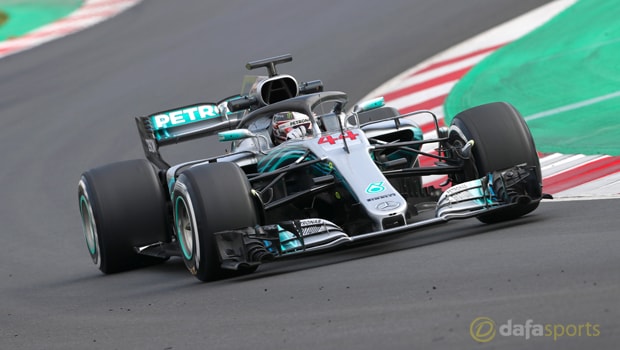 Lewis Hamilton has hinted that he will sign a new contract with Mercedes after revealing that he wants to help the team to become the best ever.
The Briton, who is priced at 1.91 to win the 2018 Drivers' Championship, has enjoyed a fruitful partnership with Mercedes, winning three world titles, since joining from McLaren in 2013.
Hamilton claimed the Drivers' Championship just once during his six years with McLaren, but he has gone on to establish himself as the best in the sport since departing.
The 33-year-old celebrated his 100th race with Mercedes at the Bahrain Grand Prix earlier this term, although he couldn't mark it with a victory as he had to settle for third spot.
However, Hamilton has yet to put pen to paper on a new contract and as things stand he will be leaving the team at the end of 2018.
The four-time world champion has previously hinted that he will sign fresh terms and his latest comments appear to suggest that will be the case.
Hamilton said: "My hope for the future is that we continue – continue to grow, excel and always move forwards. Obviously, to build our relationship. But I really want to take this team the furthest it has ever been.
"I want to be part of this journey where Mercedes are the most successful Formula One team in history.
"I want to push it as far as I can, with the lifespan as a driver that I have, that it would take a long, long time for anyone else to catch up. I think it would really upset the red cars and the red team, so that's my goal…"
Leave a comment