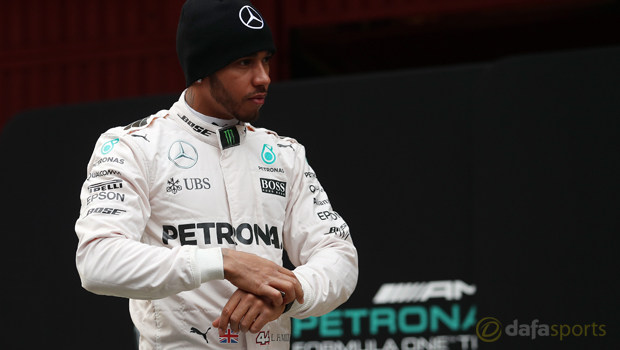 Lewis Hamilton has played down his poor finish to last season and insists he is ready to "raise the bar again" as he looks to claim another world title with Mercedes in 2016.
The new Formula 1 season is set to start on March 20 with the Australian Grand Prix at Melbourne Park.
Hamilton picked up his third world title in October 2015 at the USA Grand Prix in Texas although he finished as runner-up to team-mate Nico Rosberg in the final three races.
The Brit was 59 points clear of Rosberg in the final World Championship standings after winning 10 races in comparison to six claimed by the German.
The 31-year-old believes that Rosberg will be even more motivated in 2016 as he seeks to stop Hamilton winning a third consecutive title.
Hamilton said: "It made me think 'OK, next year Nico is going to be super-quick and super-strong'."
Rosberg's end-of-season form provided him with pole position in the final six races of the campaign and Hamilton will be hoping his team-mate does not start this year that strongly.
Hamilton added: "I've achieved it in each of the last two years – but to do it again for a third time will be tough, no doubt.
"That's the unknown – but I've been in the simulator recently and thankfully I can still drive, so that's a start!"
Leave a comment