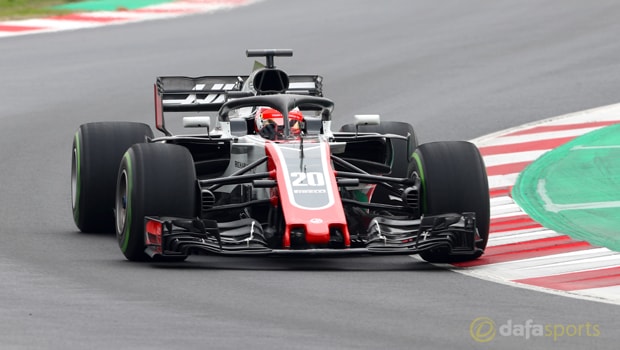 Kevin Magnussen says he will not change his driving style and insists he will continue to go hard as he goes in search of points for Haas in 2018.
The Dane has been involved in a number of controversial moments throughout his Formula 1 career but he insists he has no intentions of changing.
Magnussen hit the headlines last season when he nearly came to blows with Renault rival Nico Hulkenberg after a clash on the track, while he has previously frustrated the likes of Lewis Hamilton, who is priced at 2.00 to retain his world title, and Sebastian Vettel.
Hulkenberg was very direct with his criticism of Magnussen in his post-race interview following the Hungarian Grand Prix and he sarcastically called him the "most unsporting driver" on the track.
Despite the 25-year-old's aggressive style he was only hit with one penalty when stewards felt he overstepped the mark and he has vowed to stick to his guns in 2018.
Magnussen told reporters: "I look at it like this. "If I get a penalty, then I've made a mistake. "But with regards to racing against rivals, I only got one penalty last year. I need to learn from that.
"So this year, I'm going to try to drive just as hard without getting any penalties. "That doesn't mean I'm going to be any more friendly on the track. I hope to be even harder – just without any penalty."
Magnussen, who claimed just 19 points and finished 14th in the Drivers' Championship in 2017, will be hoping to step up his performances for the new season and he made a positive start to the campaign by posting the fourth fastest time on the final day of the first week at pre-season testing in Barcelona.
Leave a comment