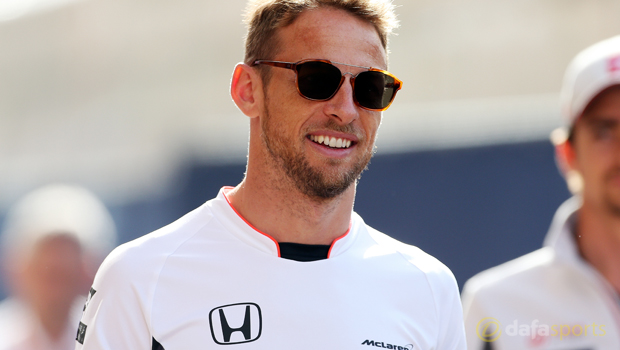 Former world champion Jenson Button has admitted he just wants to enjoy the rest of the campaign as he considers his future in the sport.
The 36-year-old was thought to be considering retirement last year but decided to stay with McLaren as he and Fernando Alonso try to help the team improve their fortunes.
McLaren have struggled with power and consistency over the last 18 months and Button has been linked with an exit as a result.
He is reportedly a potential target for Williams in 2017, with the Grove outfit considering their options despite the impressive form of Valtteri Bottas and Felipe Massa.
Button showed his class once again last weekend as he fought back from 19th on the grid to finish eleventh at the European Grand Prix in Azerbaijan.
With rumours circling the paddock about his future, the former Brawn driver admits he just wants to enjoy racing for the next few months.
He told Sky Sports News: "For me it's about enjoying the race weekends, getting the most out of myself, which l feel l am doing, getting the most out of the car, which l feel l am doing, and enjoying it while l am doing it.
"I feel l am a big part of this team. After every race l am in the factory, debriefing, engineering and working with the aerodynamicists closely.
I feel l am moving the car in a good direction. I enjoying it.
"That part of the job is really enjoyable at the moment.
We are not winning, we are not on the podium so you have to look at other areas that excite you and they do."
Leave a comment