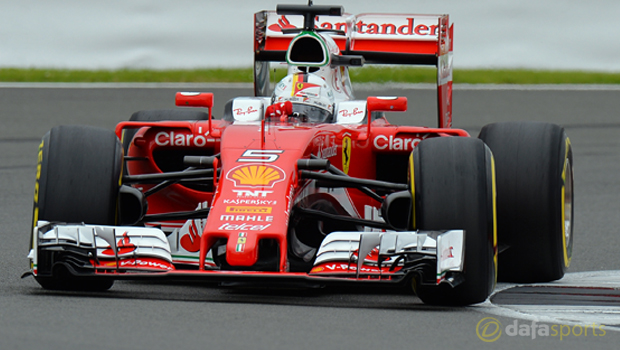 Sebastian Vettel

has been tipped by his former Red Bull boss Christian Horner for a high-profile move to Mercedes.
According to Horner, who was in charge of Red Bull when Vettel won four successive drivers' titles from 2010, the German has become disenchanted with life at Ferrari and he anticipates he could make the move to Mercedes when his contract expires in 2018, if not before.
Horner also contends that a link-up between Vettel and current Mercedes driver and world champion Lewis Hamilton remains unlikely.
The pair almost linked-up in the past at Red Bull but Horner vetoed the move, insisting their personalities and talents would not co-exist on the same team.
Vettel is in the second season of the three-year deal he signed when he left Red Bull in 2014 to join Ferrari.
He is yet to win a race this year and is just fifth in the Drivers' Championship, behind Mercedes pair Hamilton and Nico Rosberg along with current team-mate Kimi Raikkonen and Red Bull driver Daniel Ricciardo.
Horner feels the pressure to win at an under-performing Ferrari team is getting to Vettel.
"I can well imagine that in 2018 Seb will switch to Mercedes if he doesn't start making progress with Ferrari," Horner told Bild.
"I know from personal experience that he has to feel good in order to perform well. And I'm not sure whether he likes [Ferrari president] Sergio Marchionne's pressure."
Hamilton's contract at Mercedes will expire in 2018, while Rosberg's deal comes to an end this year.
High-profile incidents between the top-two in the drivers' standings mean there remains plenty tension in the air and Horner is unconvinced that Hamilton and Vettel would make a good team at Mercedes.
"I'd be amazed to ever see the two of them sitting in the same team.
From a team point of view as well it would be very difficult to envisage that scenario. It could be very, very divisive," he added.
Vettel is 15.00 to win this weekend's Hungarian Grand Prix, while Hamilton is 2.10.
Leave a comment