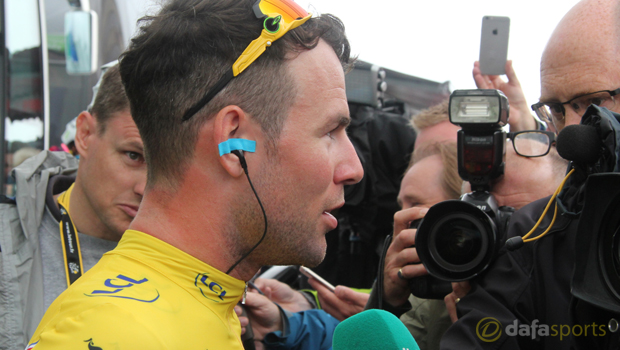 Having made the decision to quit the Tour de France early, Mark Cavendish is now focused entirely on leaving his mark on what could be his Olympic Games swansong in Rio.
The British cyclist had been enjoying a strong run through the Tour, winning four stages along the way and holding both the yellow jersey (for overall race leader) and the green jersey (for leader of the points classification) during this year's race.
His decision to pull out with four stages left to run was, said Cavendish, 'one of the hardest decisions I've had to make in my career' but he can now take extra time to recover his body in time for Brazil.
The remaining stages on the Tour de France would have required sprint specialist Cavendish to navigate his way through the demands of the Alps.
With possibly just one chance left in his career to secure an elusive Olympic medal, Cavendish made the call to drop off the Tour 'with great sadness'.
"I'm at a point that would have a detrimental effect on my other big goal for the year, the Olympic Games," he stated.
He will instead now pursue the dream of gold in the omnium in Rio next month. An Olympic medal is the one thing missing from Cavendish's cycling CV.
He previously quit the Tour after his first four stage wins in 2008 to switch focus to the Madison, but could finish only ninth in Beijing alongside Sir Bradley Wiggins, despite the pair being world champions.
Cavendish finished 29th in the road race on the opening day of the London 2012 Olympics.
Alongside the six-discipline omnium, Cavendish is reserve rider for Team GB in the four-man, four-kilometre team pursuit.
Leave a comment