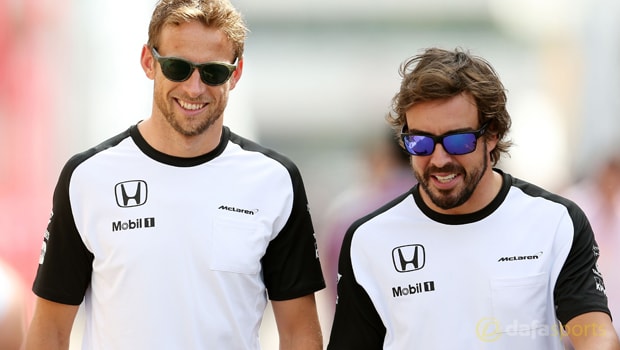 McLaren driver Fernando Alonso says he was very happy after coming through a first official day of practice ahead of his venture to the Indianapolis 500 later this month.
The Spaniard has been granted special permission from his Formula One team to miss the Monaco Grand Prix later this month as he looks to test himself at the Indy 500 with Jenson Button set to fill his seat.
Alonso has spent some time previously attempting to get to grips with the car he will be racing in but he enjoyed he first official test on Monday.
The two-time F1 world champion faces a massive race against time as he looks to ensure he knows all the intricacies of the car set-up – especially as he will be fighting other drivers who are much more experienced in the sport.
Time away from his regular day job will provide Alonso with the chance to experience some enjoyment this season, as he's so far only finished two of the season's five F1 races in Bahrain and Spain.
The former Mercedes man was feeling positive after his practice session earlier this week as he finished 19th fastest with an average speed of 221.63mph.
Alonso said: "Everything went very smoothly. The last half-an-hour we had some issues with the rear suspension and we could not complete the programme.
"We had planned to run a little bit in traffic, so we missed that part, but overall it was an amazing day.
The car felt as good as it did at the test, and I was able to make some set-up changes without losing the confidence in the car.
"I'm happier than the first day with the car because I was able to feel some of the set-up changes that we were planning in the morning."
Alonso's struggles with McLaren in F1 this year have been a huge talking point and rumours continue to circulate suggesting that he will leave them at the end of the season and return to former team, Mercedes, who are priced at 1.40 to win the Drivers' Championship.
Leave a comment