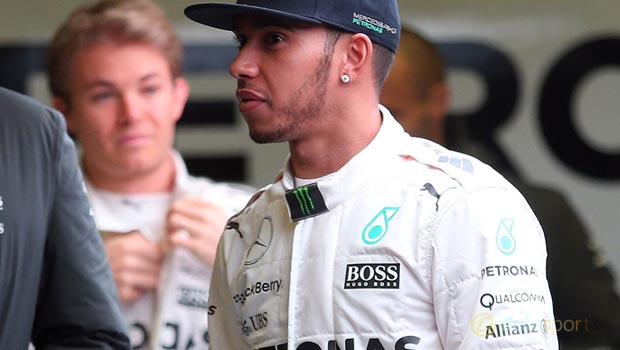 Current Formula 1 world champion Lewis Hamilton says he expects to sign a new contract with Mercedes at some point this week
The new deal could be worth up to £27m a year, according to reports, depending on if he achieves his targets and triggers some extensive bonuses linked to race wins and whether or not he retains the World Championship.
Hamilton has negotiated the deal himself and has now handed it over to his lawyers to finalise the contract but he is confident the deal is done.
Hamilton said: "It should be done this week. There is no reason it shouldn't. Honestly, it's 99.6% done. There's no negotiating left, it's just legal stuff."
The contract is said to be very similar to the other two big earners in the paddock, Sebastian Vettel at Ferrari and Fernando Alonso at McLaren.
After two races Hamilton heads the Formula 1 driver standings by three points from Vettel and has warned that the German's win for Ferrari in Malaysia on Sunday was a reminder that Mercedes will not have things their own way again this year.
"It has given us a pinch to suggest, 'Oh, OK, we've got a race on our hands'," he said. "We're a racing team, and we will be quicker in the next race. We'll manage; we'll be absolutely fine."
The season now moves on to Shanghai for the Chinese Grand Prix on April 12.
Leave a comment