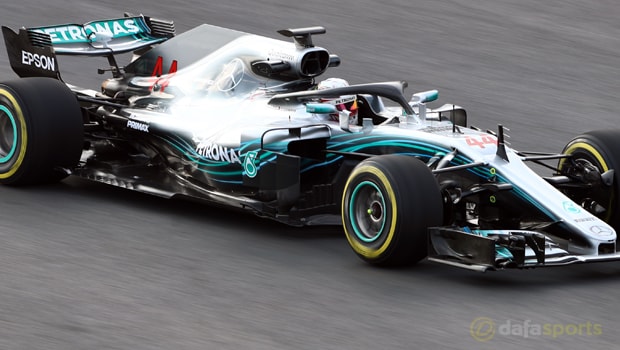 Mercedes star Lewis Hamilton has conceded that team-mate Valtteri Bottas outperformed him during qualifying for the Austrian Grand Prix but he is adamant he still has a lot to fight for on Sunday.
Hamilton, 1.36 to win the Drivers' Championship, was in fine form ahead of Q3 after topping both of Friday's practice sessions.
However, he made a small error at Turn Three of Q3 and that handed Bottas the advantage that he needed. He claimed pole by 0.019 seconds but Hamilton still secured second despite constantly playing catchup.
Bottas produced two successive track records in the final phase to finish above his team-mate and Sebastian Vettel.
It was the fourth time in nine races Bottas has got the better of his team-mate in qualifying so far this season, but it was the first time the Finn landed pole position.
Despite being disappointed, Hamilton admits he can respond and still compete for the race win on Sunday.
He told Sky Sports F1: "Valtteri did a better job today, I'm happy for him. I've got to work hard to try and improve my qualifying.
"It had gone relatively well through the weekend, the pace was good, it was quite good throughout qualifying, it was obviously very close between us all.
"Right at the end I made a mistake on the first run and when you don't have your first lap as a banker, you're kind of building from scratch for the second one, so it always helps when you get a good first lap in because then you can try to improve on it the next time.
"But the next one was really good and obviously it was quite close between us, which I'm happy about and it's still a one-two for the team and lots to play for."
Leave a comment