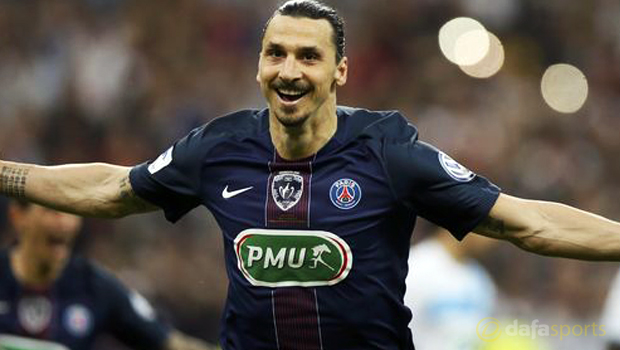 Striker Zlatan Ibrahimovic insists he still has plenty to offer after playing his final game for Paris Saint-Germain on Saturday night.
The Sweden international finished his PSG career with two goals as he helped the Ligue 1 champions beat Marseille 4-2 in the Coupe de France final.
Ibrahimovic's brace took his tally to 156 goals in 180 appearances for the French giants but he is now set to move on to pastures new.
The former AC Milan star has been linked with a return back to the San Siro with the Rossoneri, while the likes of Premier League sides Arsenal, Manchester United and West Ham have been credited with an interest.
Although he turns 35 in October, Ibrahimovic is adamant he has plenty to offer another team in the next chapter of his career. He told Eurosport: "When I arrived, I promised to take care of everything … that's what I did.
"This group is very special, what we did the last three years is incredible. This club will miss it.
I had one of my best seasons – I scored 50 goals [in the season] – I'm still warming up."
Ibrahimovic added on French television: "I'm very happy. It was my last game with this fantastic team, a great group.
"It was a great adventure for me, especially when we know how things were when I arrived and how they are today.
So for that, mission accomplished. "I have not learned to speak French, but I have won. I came, I saw, I conquered."
Leave a comment