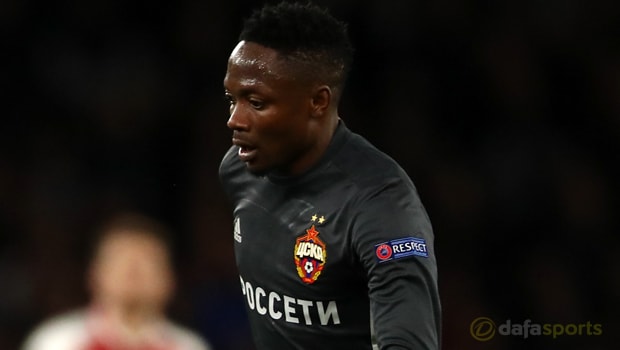 Ahmed Musa has called on his Nigerian team-mates to grab some revenge on Argentina for beating them in the last World Cup when they meet in Russia next month.
The two nations are drawn in the same World Cup Finals group for the second time in a row and will again meet in their final game of the opening round, with Croatia and Iceland also among the quartet.
Four years ago in Brazil, Musa's brace put Nigeria in a strong position only for Lionel Messi to answer with a double of his own.
Marcos Rojo fired the winner, leaving Argentina to top the group and Nigeria in second spot, and Musa would accept both teams qualifying again.
"Nigeria are younger and, I hope, better than [we were] in Brazil. At that World Cup, I scored two goals vs Argentina, we lost 3-2, but both progressed," he told Goal.
"I wouldn't mind if that happened again in Russia. But also, maybe it's time for revenge against Argentina.
"Argentina is the best in the group going by name, and for us the most important thing is to not lose opening game against Croatia. I would be very happy with a draw."
The 25-year-old, who spent the final months of the season at CSKA Moscow on loan from Leicester City, says the Super Eagles have their game plan in place for facing Luka Modric and company in the Group D opener.
"To be honest, we already know how to play against Croatia, but of course I will not tell you," he added.
Argentina are 1.60 favourites to win Group D, with Croatia next best at 3.20 and Nigeria 11.00.
Leave a comment