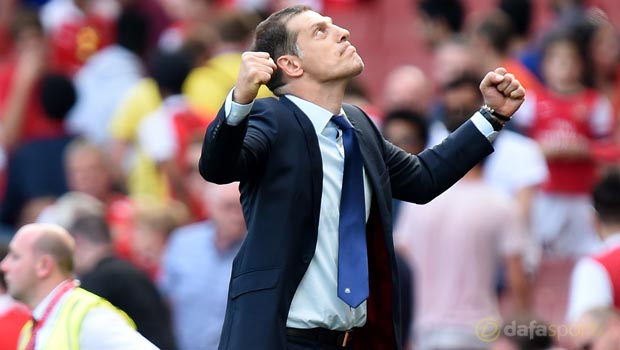 West Ham boss Slaven Bilic insists he is feeling optimistic ahead of the new season as he tries to help the club improve on last year.
The Hammers finished 12th last term under former boss Sam Allardyce but the club's hierarchy decided that they wanted a change of direction in their final season at Upton Park.
Former Croatia boss Bilic is now at the helm and the club's fans will be hoping he can deliver this time around.
He played for the club between 1996 and 1997 and Bilic is eager to maintain the club's impressive defensive record from last season.
Allardyce's side only conceded 47 goals last year but they will need to do more going forward.
With the pressure on this season ahead of the move to the Olympic Stadium, Bilic is confident that his side can handle the challenges thrown at them and shock a few of their critics.
He told Sky Sports: "I don't know where this season is going to bring us. We are going to try to play good football, try to be solid as a unit. Not to let opponents have too many chances, try to dominate.
"It's easy to say before the start of the season. I'm very optimistic, very positive, I'm looking forward and I want us to believe in ourselves, we have something to believe in.
"As a player all that you had to worry about was your job, playing centre half, stopping the forward.
"Now as a manager you are responsible for everything, it is hard, but I like it. I like the responsibility, and I like to try to give my energy to the players, that energy I had on the pitch 20 years ago."
Leave a comment