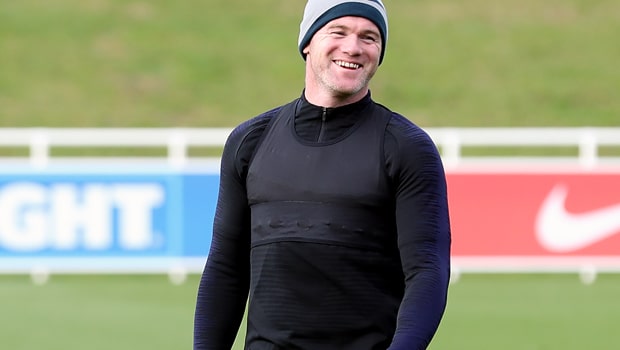 Wayne Rooney says England are in 'very good hands' under manager Gareth Southgate after making his final appearance for the Three Lions.
The LA Galaxy forward – England's all-time leading goalscorer – made his 120th and final appearance during a 3-0 friendly win over the United States at Wembley.
Two years after he had retired from international duty, Rooney was given the farewell by the FA in the Wayne Rooney Foundation International, with money raised going to his charity.
He came on before the hour-mark and, while he couldn't notch a goal, Rooney relished the moment and feels future England internationals should be given similar recognition when the time is right.
"Being back at Wembley, in front of the home fans, the fans were great, gave me a great reception. It's just a moment you'll savour," said Rooney.
"I know this is the first time this has happened, and I know everyone has enjoyed it, it hasn't taken away from what the players and Gareth are trying to do, and hopefully in a few years' time some of those players will get a similar night for them for their achievements in their England career."
Rooney, who went to six major tournaments with England but never got past the quarter-final stage, enjoyed being with the squad in training this week.
On the back of a World Cup semi-final in Russia this summer, the former Man United and Everton man sees a bright future for this England generation under their current boss.
"It's my opinion but I think it's in very safe hands from what I've seen this week on the training pitch, how the players are getting coached is brilliant, and how the players are responding is excellent," he added.
"It's a great group of young players who have a very bright future I'm sure in the next few years. They will go close to being the next to bring a trophy back for England. I'll be one of those fans hoping."
England are 8.50 to win the European Championships in 2020.
Leave a comment